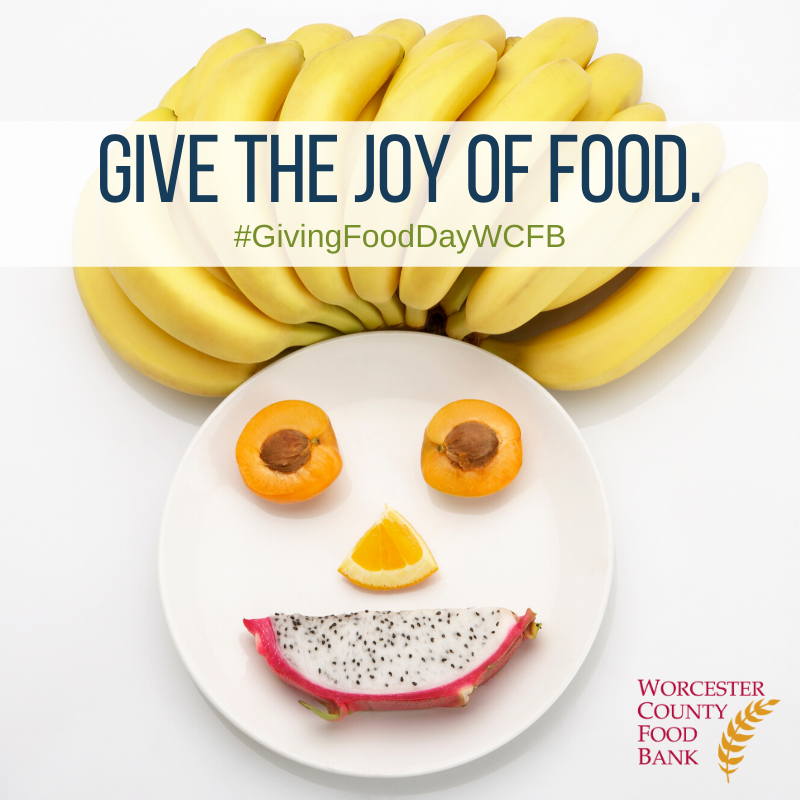 #GivingTuesday (or Giving Food Day, as we call it here at Worcester County Food Bank) is a global day of giving fueled by the power of social media and collaboration. It follows Thanksgiving and major shopping holidays like Black Friday and Cyber Monday and represents the official start of the charitable season. It takes place this year on December 3. 
But – because neighbors need nourishing food EVERY day! – you don't have to wait until #GivingTuesday to make your contribution count, to make TODAY (as in right now) Giving Food Day. Every $1 you give enables us to distribute $4 worth of food. 
So, please give a meaningful gift in any amount right HERE.
You can give the joy of food this holiday season!
***New this year, anyone who makes a donation to the Food Bank between 11/8-12/4 will be automatically entered into the drawing for a 30,000-mile American Airlines' gift certificate. Winner announced 12/13. Can't make a Giving Food Day contribution? It's ok. There's no contribution necessary to enter the drawing. Follow this link to complete your entry without making a gift.***