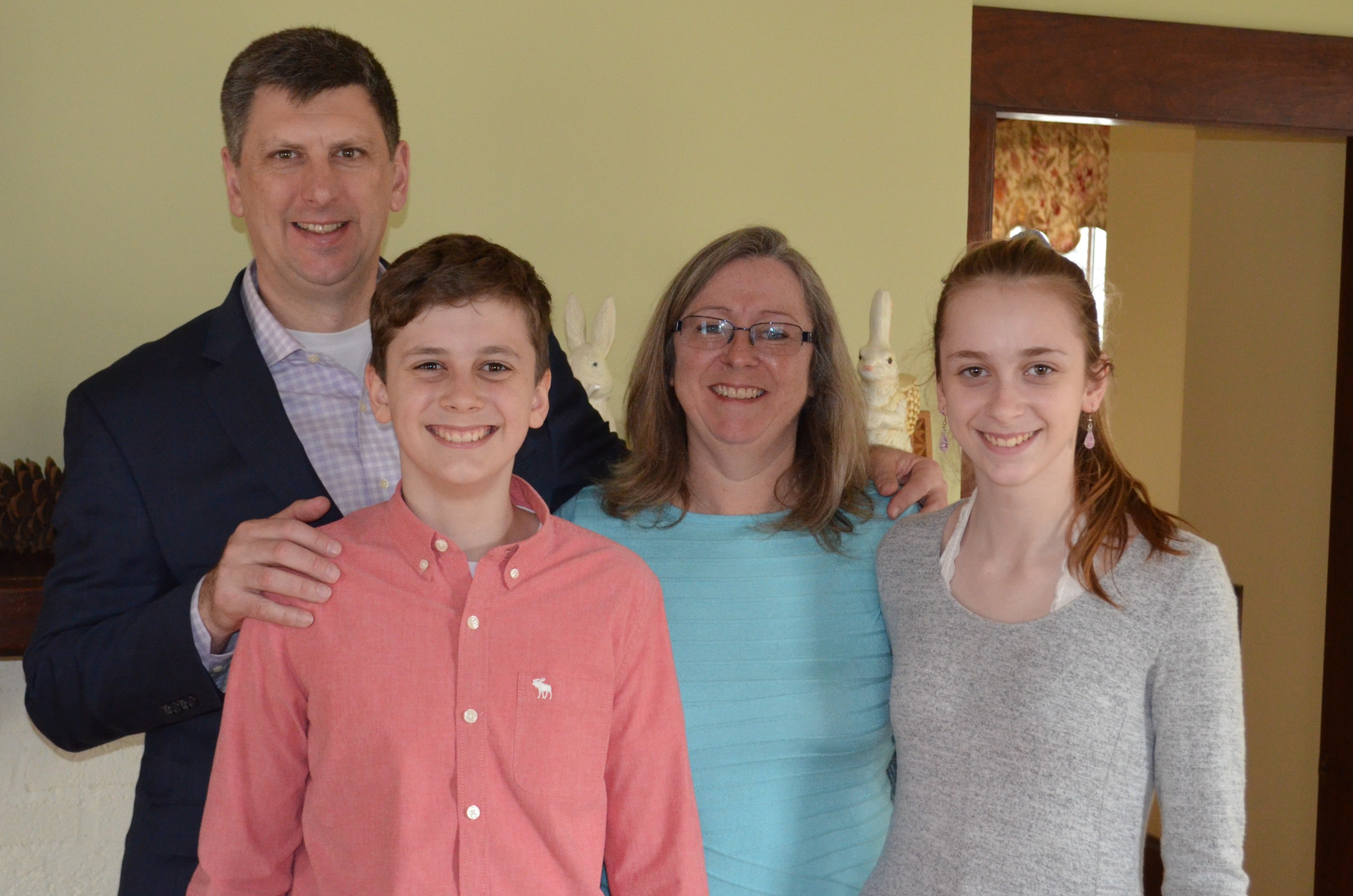 As a couple, monthly Worcester County Food Bank (WCFB) supporters, Steph and Janine Hess of Shrewsbury, decided to make a long-term charitable commitment together.
"Instead of sending minor contributions to multiple, random organizations," said Steph, "we spent time investigating several non-profits – both nationally and locally – before deciding on WCFB. Our first priory was to make sure that the administration of the funds and services was greater than 85% of donations. In addition, we wanted to make sure the non-profit would have a positive impact on childhood education. Finally, we wanted our investment to be kept local. The team at WCFB has an excellent administration, low overhead, and helps with a core need. To us, a hungry child is a distracted student, and the alleviation of that distraction may have a lasting impact on a child's education and development."
That's something Steph and Janine, as the parents of two teenagers themselves, think is important. They talk about hunger with their children, Jim and Carrie, who – they say – have their own lens on the issue.
The teenagers are quick to point out hunger's negative effects on young people, too: from creating difficulties concentrating in school to impacting growth and development outside.
Carrie had teachers who made it a priority to put the topic of hunger front and center by discussing the local nature of the problem. One shared their personal experience with food insecurity as a child and invited students to participate in fundraising for Project Bread. "For me, that experience brought hunger into focus. It made me realize it's not an issue of some unknown children in faraway places. It's very real. It's present right here in our community."
Jim, for his part, has participated in food drives with the Boy Scouts and organized donations for the National Association of Letter Carriers' "Stamp Out Hunger" Food Drive. He's also volunteered his time sorting and shelving food at St. Anne's Food Pantry, a WCFB Partner Agency in Shrewsbury. He said what he's witnessed there leaves him feeling optimistic: "If we work together – if we give of time, effort, resources – we can solve hunger."
Of course, we agree! Learn more about how you can help educate, advocate, donate, or volunteer to make a difference for neighbors struggling with hunger in your community. Visit foodbank.org.