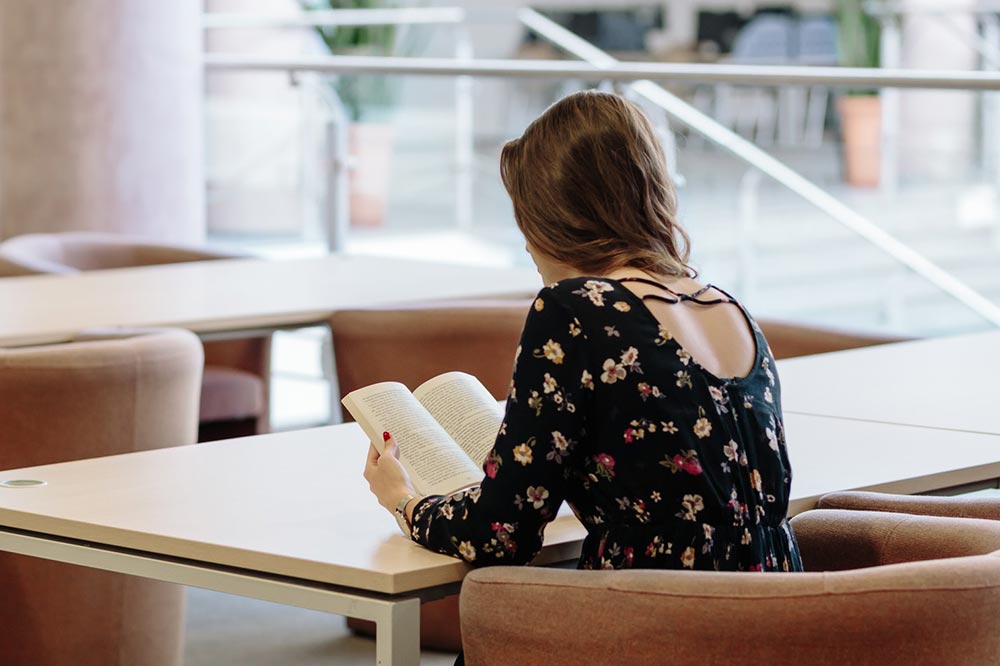 The surprising face of hunger: A college student…bright, driven, full of potential. They're working three part-time jobs to cover the cost of room and board. They're applying to graduate school in between studying for finals. They're researching human biology and dreaming about a career in medicine. "My mom passed away from cancer. I think to myself, 'Maybe I'm going to be the one to find a cure.' That would be amazing, right? But first, I have to get through today."
And, today, it's estimated that over 30 percent of college students struggle with food insecurity: They don't have enough, healthy food to eat – and they don't know where their next meal is coming from. Research tells us it's difficult to learn, difficult to succeed in school and work, on an empty stomach – but more and more college students are trying.
Said Worcester County Food Bank's Agency Relations Manager, Seana Weaver, students, teachers, and administrators at the local level are organizing in response to the need. "We are hearing from students that they're cutting back on food so they can afford tuition, housing and other fees. Many of them are struggling. With students facing hunger right now, campus pantries are available to meet the need and to meet students where they are."
WCFB recently onboarded two new college pantries as Partner Agencies: Worcester State University's Thea's Pantry and Mount Wachusett Community College's Food for Thought Campus Pantry.
"Worcester County Food Bank provides donated food to those pantries that, in turn, provide it to students," said Weaver. "We help sustain their efforts so that they can remove any barriers between a student and healthy food. Both of our new Partner Agency Campus Pantries employ student interns to run the pantries and to lead fundraising and advocacy efforts. A college campus has it all. It is first and foremost a learning environment – college students are natural advocates for themselves and their neighbors – and it is a place where students receive food. This unique combination creates a place where we may be able to see systemic change."
Weaver says the pantries are among a range of services that support students toward improved food security. "At Mount Wachusett, Students Serving Our Students is a peer-mentoring program that helps connect students to resources on and off campus…everything from food, to childcare, to transportation, to housing. Mentors help students apply for SNAP benefits, for instance. We're finding that – much like here at WCFB – colleges are realizing that donated food alone won't solve hunger. The issue is bigger than that. It's about food distribution, food for today – and it's about advocating for policies, programs, and practices that improve food access and keep students from struggling in the first place."
So what are some things you can do to stand with students struggling with hunger on campus?
Here are just some ideas.
Educate: Check out our social media as one source of updates about hunger on campus – and the very latest opportunities to help. Share resources, such as the link to our Agency Locator. For those schools that don't have their own pantries, remember that community food pantries and meal programs welcome students!
Advocate: Sign up for Advocacy Action Alerts from WCFB. We'll let you know when there's a call to make or a letter to write that could make a difference for neighbors facing hunger. We promise not to over-email! Bonus: Check in with the administrators at your school to explore what they're doing to support students struggling with hunger. Start (or continue) an important conversation!
Donate: Funds, food… For every $1 you give, we're able to distribute $4 worth of donated food to pantries like the two mentioned here.
Volunteer: Look up your local Partner Agency. Reach out to see whether they could use an extra hand.