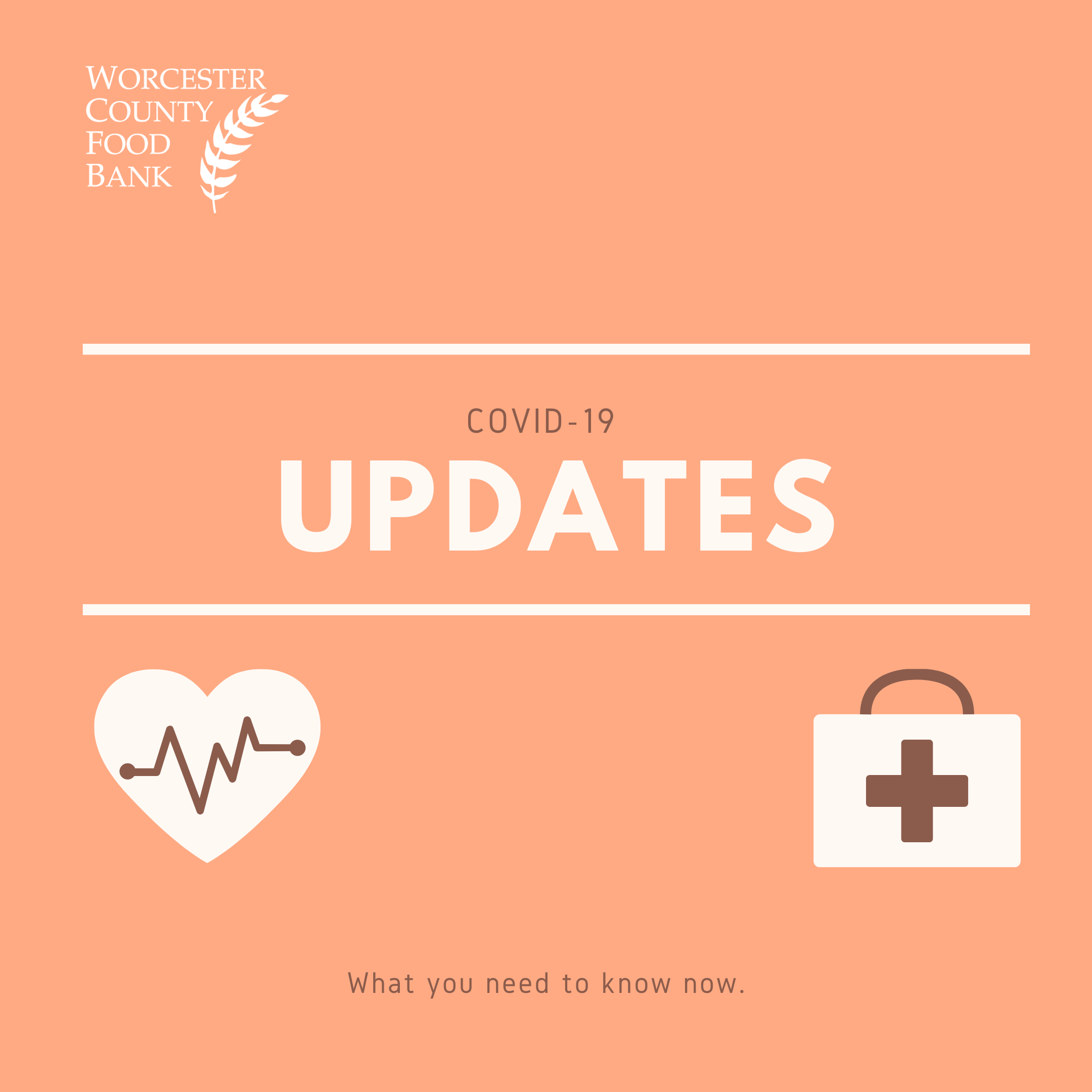 Sure, here at WCFB, we already have plenty of practice hand-washing, disinfecting, and staying home when we're sick (food banking, 101!) – but we, too, are taking some additional steps, in the wake of COVID-19, to keep our community healthy. We encourage you to check back regularly and stay tuned to WCFB social media for the very latest updates. For now, here's what you need to know.
First and foremost, food assistance is available. Need help finding food? See here.
When adults are out of work and children are out of school, hunger happens. This is an important time to show your support for folks whose health and livelihoods are threatened by the spread of coronavirus. You don't even have to leave home to do it! Support the food bank or another local food program, if you can. Make a secure online gift here.
Or, if you have unopened bottles of hand sanitizer, wipes, toilet paper, soap (read: the things that are in short supply at stores), consider a donation to your local food program, senior center, community center, etc.
We think social distancing is an important way to "flatten the curve." So we've temporarily suspended volunteer groups and tours of WCFB.
Visitors, volunteers, Partner Agencies, staff: Help us help others stay well (even if what you think you have isn't COVID-19): If you're feeling unwell, stay home. We'll see you here another time – and we're looking forward to it.